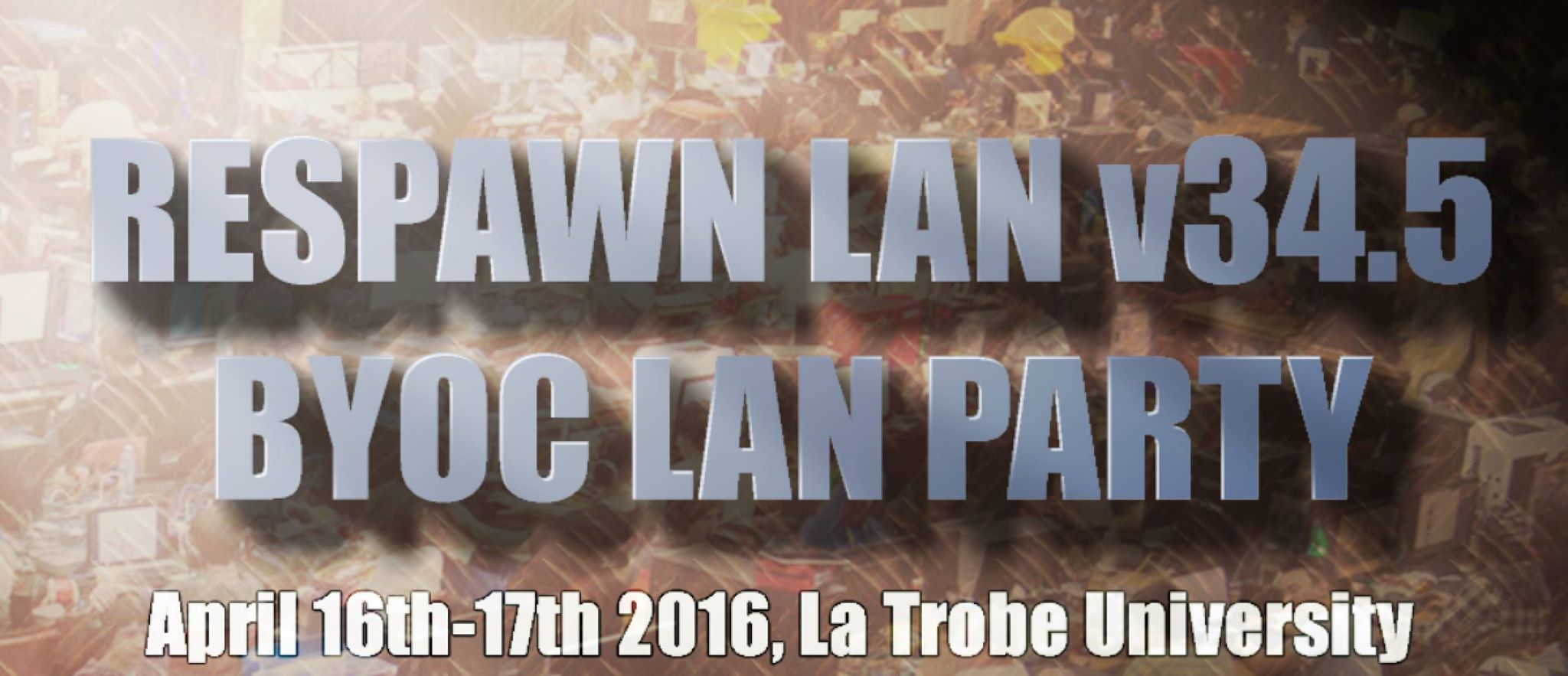 The Respawn LAN team is proud to announce the next Respawn event:
Respawn LAN v34.5
April 16th, 10AM - 17th, 3 PM
The Odeon, La Trobe University, Bundoora
Thanks to our wonderful awesome sponsors Corsair, Gigabyte and Plantronics Gaming for over $6,000 in prizes!
Register Now
Registrations are open now!
Prepay for your ticket to ensure your seat for this event due to space being limited. For less than the cost of taking a date to the movies, you can enjoy our action packed game-filled environment all weekend!
Confirmations Open - Wednesday 9:00 PM
Tournaments
Our PC tournament line up for this event includes (but is not limited to!):
League of Legends
Counterstrike: Global Offensive
Rocket League (3v3)
Hearthstone
Flatout 2
Age Of Empires 2: HD
Doom 2 - ZDaemon
Screencheat
Next Car Game (Wreckfest)
Ludum Dare
This event coincides with Ludum Dare, an online Game Jam for accelerated video game development. We encourage game developers to attend v34.5 and Game Jam in person!
http://ludumdare.com/compo/about-ludum-dare/
Prizes and a finalised timetable will be announced on our
Facebook page
and website.
Each ticket purchase covers entry to as many tournaments as you think you can handle in one weekend!
The full tournament timetable is online! You can view it below:

We hope to see you there!
-- The Respawn Team