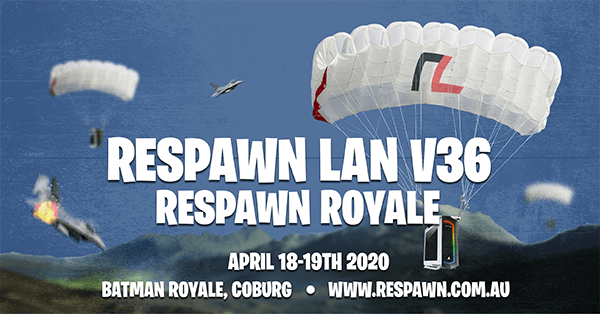 Tournaments include CS:GO 5v5 ($1000 cash!), League of Legends 5v5, Fortnite Solos and Duos, Rocket League 3v3, CS:GO Arms Race, DOOM 2, Duck Game and more!

We realise it's probably been some time since you've LANned with us. We're also expecting a lot of people who haven't LANned with us before.
If you don't have an account, please
create one
. Note that your account will be marked pending (in terms of the forums) until you register for an event. Don't stress about this.
Then, proceed to the event page to
register
.
If you wish to book seats, we'll require that you and all people in your group are prepaid.
Please hit us up on our
Discord
if you run into trouble!